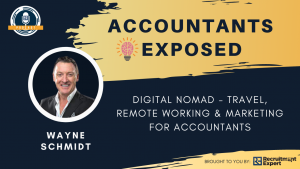 Join us as he shares the secrets to marketing, leadership, taking risks, building an accounting business, and many more things:
What it's like working at the three largest accounting software companies – Reckon, MYOB, and Xero
His love for travelling and the special lessons he learned through the years of adventure
Working while travelling – especially during Covid
Major changes in the accounting industry…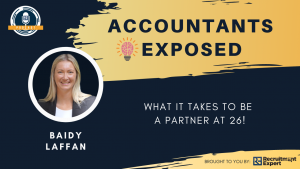 Sit back and listen to this episode with the amazing Baidy Laffan of Yellow Canary as she shares:
Advice for young accountants trying to decide which path to follow in their career
What it takes to be a Partner – balancing the 3 hats of producer, manager and leader.
Leadership vs management – and developing those skills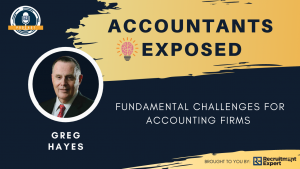 Some of the thing we cover include:
Fundamental changes & challenges for baby boomer practitioners
Impact of technology and automation on junior accountants and selection for different skills
New 'normal' i the post Covid world and remote working
Being strategic – because turning up to work is no longer enough

Listen in as Patrick Sargent, CEO of Pop Business enlightens us about:
The journey of Pop Tax and it's Co-Founders
The trials and tribulations of being a tech a start up in the accounting space
The impressive tech used to run and scale the business
Importance of stepping away from the tools in order to quickly scale the business

In this podcast with Paul Dunn from B1G1, we discussed everything from leadership, purpose and many more topics:
Maintaining passion and energy at any age
Finding meaning in your work and the importance of having a North Star
Transforming your firm from Standard to Stand Out – and how that drives client attraction and staff retention
How Purpose powers Profit

Join us in this worthwhile episode with the influential Peter Knight of Franchise Accounting and Tax as he shares more about:
His journey from Psychology & Accounting to Sales & Creating a Top 30 Firm in less than 8 years
Process to generate leads on LinkedIn
Insight into the best marketing strategies that work today

In this podcast with David Smith from Smithink, we discussed everything from innovation, networking, finding passion in your work and many more topics:
Top things accounting firms are doing wrong
Biggest opportunities for accounting firms right now
Powerful/effective ways of doing performance and job reviews…

Join in on our enjoyable and illuminating podcast with Shaye Thyer, Head of Mindbridge as she shares:
Her journey into Accounting from Practice to an internal finance for a firm to selling accounting tech.

Tips and tricks for keeping herself inspired and motivated

How to fix staff and capacity issues in practices today

…

We catch up with Michael Carter, Founder and CEO of Practice Paradox as he shares:
Exploring the reasons for choosing to do advisory vs pure compliance in your practice

Most effective marketing strategies for accounting firms

How Practice Paradox can create and implement your marketing strategy and ROI on that

…

We catch up with Michael Carter, Founder and CEO of Practice Paradox as he shares:
Where the idea of the firm's name originated from, his favorite paradoxes in life and how it relates to the Accounting profession
How Accounting is about people instead of numbers and to engage your staff
The differentiators between the top 5% and the remaining 95%
The compliance vs advisory business…

We catch up with Nick Sinclair, Founder of TOA Global as he shares:
How to build and automate culture as a global company with genuine care and setting the standards yourself
What type of clients come to TOA and their pain points
Optimal approach to outsourcing
How to successfully train your outsourced staff
Details of the entire outsourcing process from onboarding to building your team

We catch up with Nick Sinclair, Founder of TOA Global as he shares:
His journey with his first Financial Planning and Accounting firm 'Wealthfarm' from Zero to one of the largest planning businesses in Qld at the age of 20.
His struggles using an outsourced provider and how he started a business from his own needs
Realizing need to delegate in order to scale vs control.

Self Awareness, knowing your limits…

We catch up with Andrew Van De Beek, Founder and Head of Purpose of Illumi8 as he speaks about:
Impetus for getting into accounting and deciding to open your own firm at 26 as a junior in Big 4
Importance of relationships in this business
The biggest challenges in his career, disputes, business separations, bad decisions and

the consequences of hiring people at the wrong time

The truth about bookkeeping, the reason he opened a…

We catch up with John Knight, Founder and Director of BusinessDepot to discuss:
His Advice for young accountants on the fastest path to partnership


Views on Commerce vs Practice

MBTI profiling of accountants, EQ vs IQ and how to manage different personalities in a firm through self awareness.

Recruitment process that's been refined over 7 years and…

We catch up with Chris Hooper, Founder and CEO of Accodex
How his fascination with accounting began and the people behind it.

How he explored and progressed his career and what sparked his interest to establish his own practice

His advice for Young Accountants and for people who are considering Accounting as a career path

Tips in navigating your Accounting career…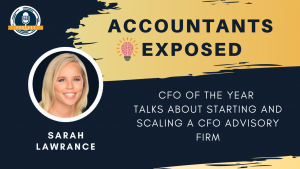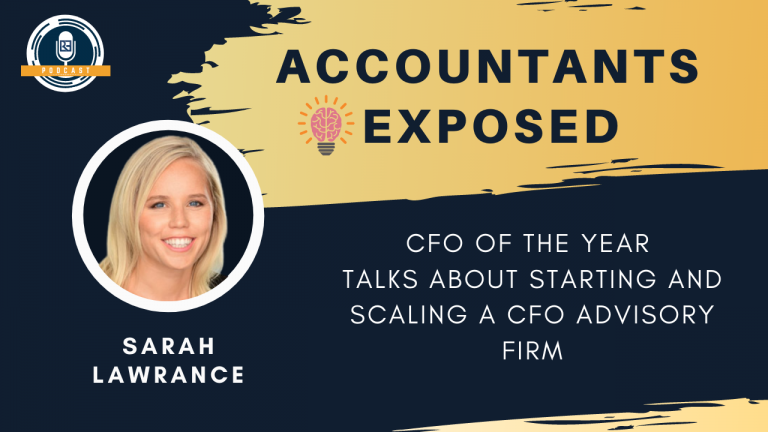 Sarah Lawrance, Founder & Chief Dreamer at Hot Toast joins us to share her:
Journey from cadet in a regional firm to a Financial Controller/CFO in some film production and creative industries to scaling a CFO Advisory Firm in Sydney.
What marketing and lead generation tools have helped her the most
Advantages and disadvantages of being..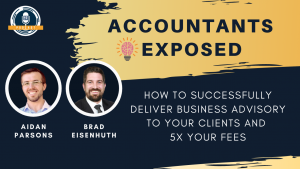 We catch up with Brad Eisenhuth and Aidan Parsons to discuss:

Why they felt accounting firms struggle

to offer this much needed service to clients
Powerful insights on how other accounting firms engage and pitch the service to their clients.
What advisory means and how to deliver it and sell it
Some of the challenges practitioners face in implementing and delivering the…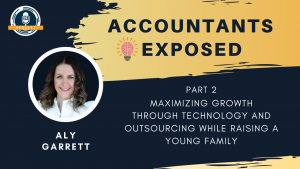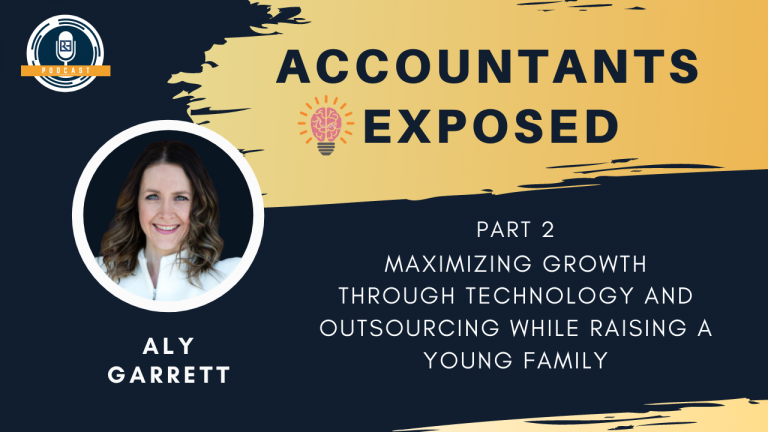 How successfully using technology and outsourcing helped an Award Winning Accounting Practitioner to quickly scale her firm with only a few staff on the ground while balancing the demands of family and running a practice during COVID
Aly is a leader and innovator in the cloud accounting space, Aly helps her clients re-engineer their processes and transform their bottom line.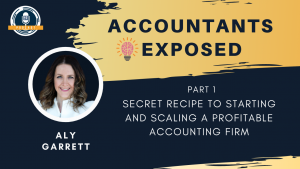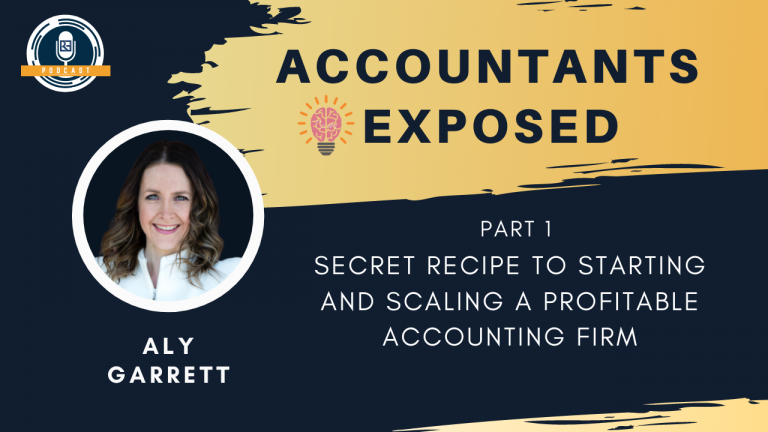 From being told that she won't get far in her career because she is a female to becoming a Director at Deloitte and now running an award winning and technologically advanced boutique accounting firm.
Aly is a leader and innovator in the cloud accounting space, Aly helps her clients re-engineer their processes and transform their bottom line.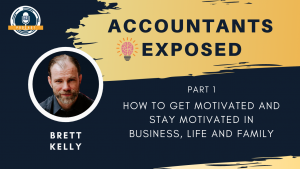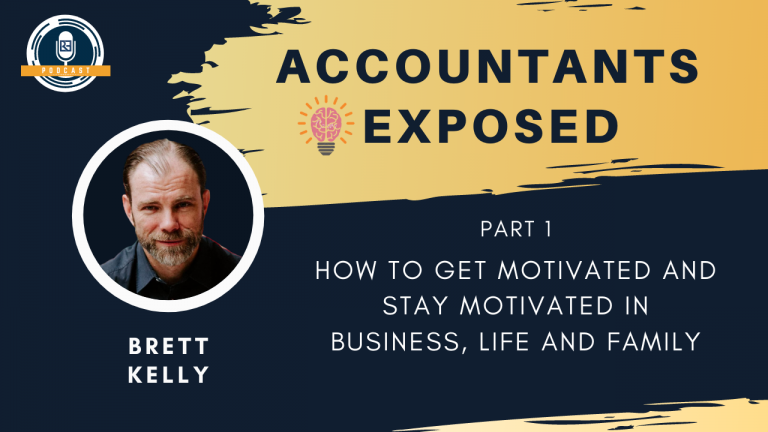 Today we catch up with Brett Kelly to discuss his journey from an unemployed 22 year old to now running one of the largest accounting firms in Australia.
Brett Kelly is the Partner of one of the largest accounting firms in Australia, they are BRW Top 25 largest accounting firms in Australia with over 40 Directors and over 200 staff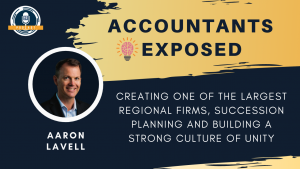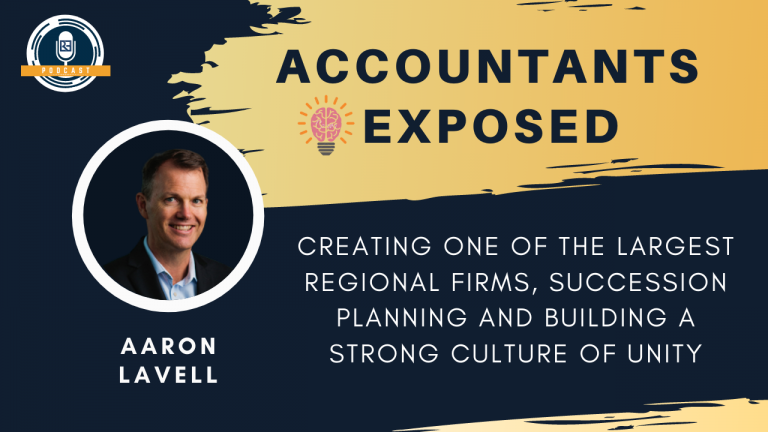 Running a firm is hard enough. Being a Managing Partner at a young age and building a firm into the largest tax and advisory practice on the Gold Coast is even harder (and it hasn't all been smooth sailing)!
Today we catch up with Aaron Lavell to discuss his journey from a young accountant at…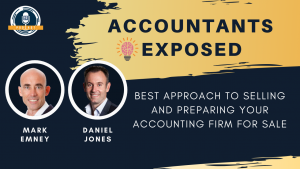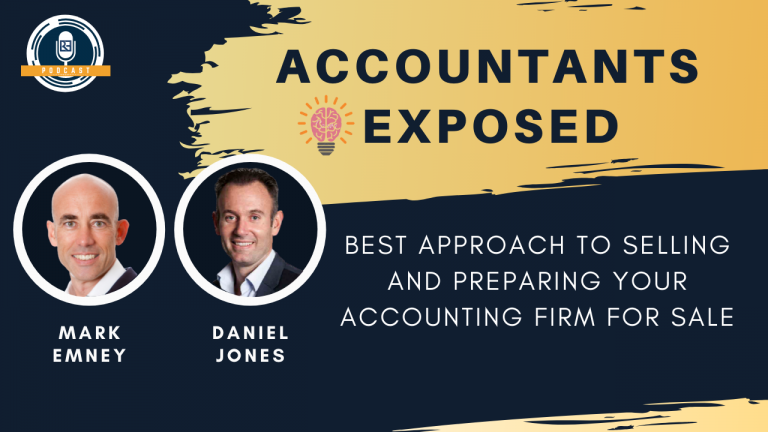 COVID has had a tremendous impact on accounting firm and practitioners over the last couple of months. Today we talk with the Directors of DMY – Mark Emney and Daniel Jones where we discuss:
Impact of COVID on firms…
On this episode, we talk about all the things accountants could be doing better and where they're going wrong. Mistakes that are costing them huge potential increases in revenue, profits and lifestyle.
Now, Rob Nixon is not an…