Robotic Process Automation and Digital Transformation: What the Future of Accounting looks like!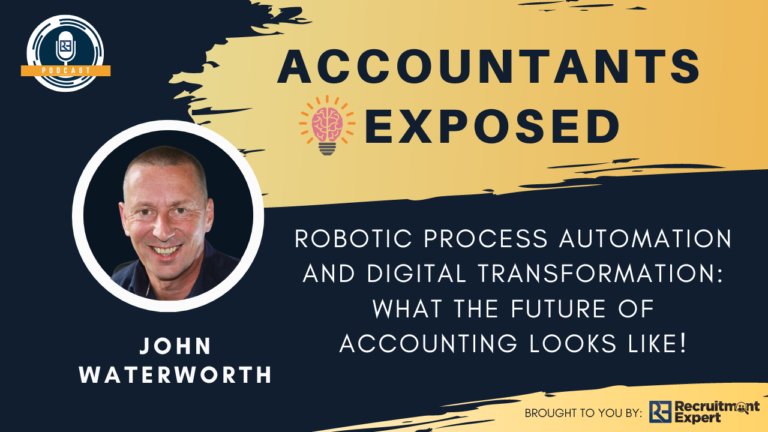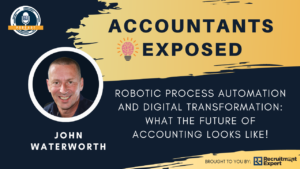 In this day and age of technology, what does the future hold for the accounting industry? John Waterworth – the managing director of Valenta Australia sits down with us to help us understand more about what robotics for Accounting Firms especially during a time of critical staff shortage.
Join us as you won't want to miss this episode where John tells all about the backbone of robotic process automation (RPA), and how you can implement in your practice to save costs, find efficiencies and improve client service! We discussed topics such as:
Getting into robotics in the accounting industry and his journey in automation

Challenges with automation

How RPA (Robotic Process Automation) is different from AI and what digital transformation is all about

Using RPA and how it compares to other software processes

Cost of building a new process and who benefits the most from it

Backlash against against robots vs the reality

Where AI and natural language technologies started and the future of RPA
"One of the biggest hurdles I guess is just freeing up people from being chained to the computer, doing those repetitive tasks."
Show Notes
John Waterworth, with 25 years of experience in leadership, digital transformation and cyber security is an expert when it comes to all things automation. He is focused on helping businesses adopt RPA (Robotic Process Automation) and Artificial Intelligence to achieve sustainable profitability. His goal: to drive growth and profitability using the emerging technology!
Quick facts:
Serial Entrepreneur
Speaker at the Accounting Business Expo 2022
RecruitmentExpert
We are one of the largest Public Practice Recruiters in Australia and New Zealand and have access to most of the clients and candidates on the market. We thrive on delivering the best quality candidates to accounting firms so that you have the right people on the bus to grow your firm.
Why You Should Work With Us:
Retained Executive Search Service with delivery on average within 4-8 weeks – or your money back

Full Money Back Guarantee

up to 12 months as per our TOB's

Split payment options to help you with your cash flow as per our TOB's; and

Discounts for graduates, retainers, admin staff and referrals to your client base
Our Services:
Succession Planning – Finding a new Partner for your firm

Growing your Firm's Capabilities and Service Offerings with New/Additional Partners

Resourcing your Existing Teams with Juniors (Cadets/Grads) and Senior Accountants/Auditors

Contractors to help you through the busy period

Remote Staff
Contact Info
To find out more about how RPA can benefit your firm you can contact John directly at john.waterworth@valenta.io or on his mobile 0403 035 656
Michael Edelstein: michael@recruitmentexpert.com.au
Mobile: 0421 892 145