Modern Day Accounting: How to Stand Out and Achieve Utmost Efficiency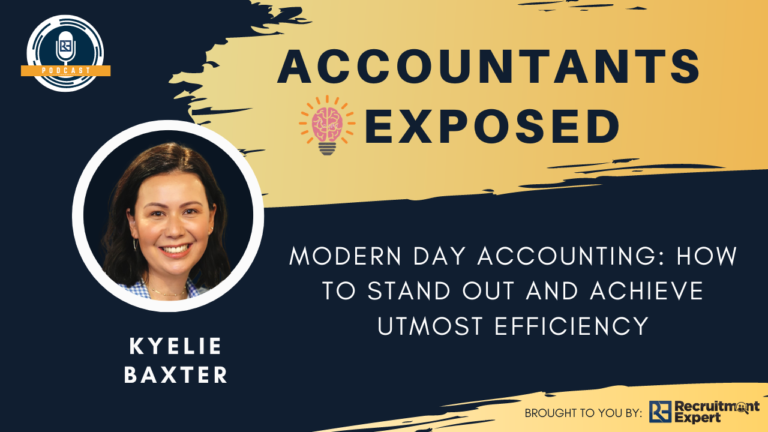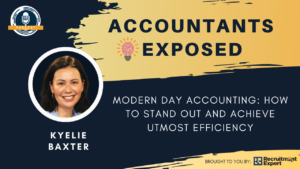 Our fantastic guest this week – Kyelie Baxter – an award winning accounting professional from IQ Accountants who became a partner at a younger age than most – is finally here! In this episode, she passes on her knowledge, experience, and the secrets to standing out in this competitive industry. She also provides useful advice on how we can cope with the overwhelming changes in the industry and more importantly, how to embrace technology.
Join us and take this opportunity to learn more about Kyelie and some of the innovating things she is doing through her commitment to the industry, her firm and her clients. We discussed topics such as:
What her path was like as an award winning accounting professional

Standing out in the accounting industry and building a unique process

Programs that helped improve efficiency and getting into bookkeeping

Achieving exceptional client growth

What she loves about accounting 

Being a mother and a practitioner and how to achieve work life balance and why it's important

Finding the right people – challenges and processes

Their workflow, client services and her take on automation

Maintaining culture in a hybrid work set up and rules for engagement

Increasing fees and letting go of clients

Her thoughts about offshoring

Modern era accounting – the biggest changes and the downsides of it

Timesaving and the 'Zero Email' work habit
"We're not married to anything, we embrace change"
"If you're going to back anyone, back yourself"
Show Notes
Profile
Kyelie Baxter, packing 20 years of experience in public practice (who actually wanted to work in retail!) is a no nonsense accountant. She is driven and passionate about what she does and has successfully built her own amazing team for all types of business. She specialises in taxation, and has been dedicated to the industry. Her goal – to be able to simplify the accounting process for clients!
Some quick facts:
Back to back winner of Australian Accounting Awards in 2020 and 2019 Partner of the Year (Boutique Firm), MYOB 2019 Certified Consultant of the Year and 2018 MYOB Accountant of the Year and a past Telstra Business Women's Awards finalist
RecruitmentExpert
We are one of the largest Public Practice Recruiters in Australia and New Zealand and have access to most of the clients and candidates on the market. We thrive on delivering the best quality candidates to accounting firms so that you have the right people on the bus to grow your firm.
Why You Should Work With Us:
Retained Executive Search Service with delivery on average within 4-8 weeks – or your money back

Full Money Back Guarantee up to 12 months as per our TOB's

Split payment options to help you with your cash flow as per our TOB's; and

Discounts for graduates, retainers, admin staff and referrals to your client base
Succession Planning – Finding a new Partner for your firm

Growing your Firm's Capabilities and Service Offerings with New/Additional Partners

Resourcing your Existing Teams with Juniors (Cadets/Grads) and Senior Accountants/Auditors

Contractors to help you through the busy period
Contact Info
You can find out more about Kyelie Baxter and his firm IQ Accountants from their website: https://www.iqaccountants.com.au/
To find out more about Recruitment Expert please go to www.recruitmentexpert.com.au or email
Michael Edelstein: michael@recruitmentexpert.com.au