CFO of the Year Talks about Starting and Scaling a CFO Advisory Firm – with Sarah Lawrance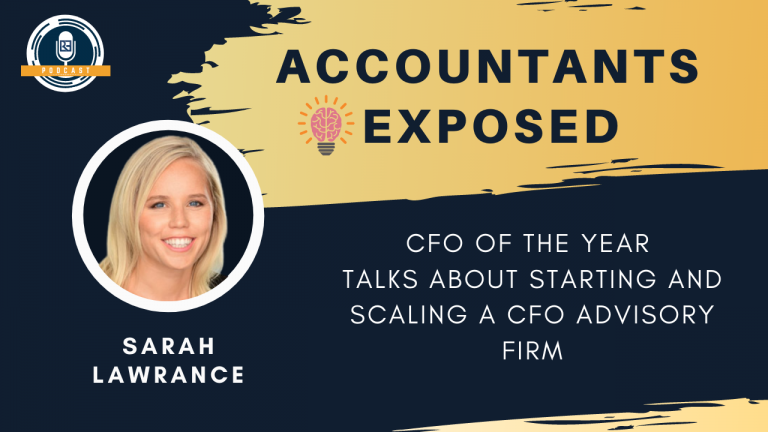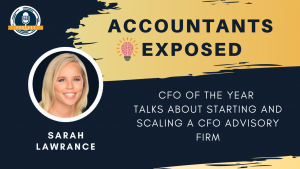 From humble beginnings in country NSW starting her career as a cadet in Audit to becoming a CFO and Financial Controller at some well know movie production businesses in her early 20's and now running an award winning and technologically advanced CFO Advisory Firm.
Sarah Lawrance, Founder & Chief Dreamer at Hot Toast joins us to share her:
Journey from cadet in a regional firm to a Financial Controller/CFO in some film production and creative industries to scaling a CFO Advisory Firm in Sydney.

What marketing and lead generation tools have helped her the most

Advantages and disadvantages of being a female in business and in Board Rooms.

How she balances running a growing business and downtime to keep her sanity

Her experience with offshoring

Establishing yourself in a particular niche and getting referrals

Importance of staying disciplined and getting the right people around you.
Profile
Sarah Lawrance, an industry disruptor and the Founder of Hot Toast, a new breed of accounting firm that focuses on growing companies in the creative and tech start up industries specialising in compliance and reporting, process automation, CFO advisory, tracking financial metrics and technology automation. She comes with over 17 years of experience in the accounting industry having started as a cadet and worked her way to a CFO before going out on her own.
Some quick facts:
Fellow CPA

Bookkeeper & CFO Advisor

Winner of the 2019 & 2020 CFO of the Year Awards
Show Notes
We are one of the largest Public Practice Recruiters in Australia and New Zealand and have access to most of the clients and candidates on the market. We thrive on delivering the best quality candidates to accounting firms so that you have the right people on the bus to grow your firm.
Why You Should Work With Us:
Retained Executive Search Service with delivery on average within 4-8 weeks – or your money back

Full Money Back Guarantee up to 12 months as per our TOB's

Split payment options to help you with your cash flow as per our TOB's; and

Discounts for graduates, retainers, admin staff and referrals to your client base
Succession Planning – Finding a new Partner for your firm

Growing your Firm's Capabilities and Service Offerings with New/Additional Partners

Resourcing your Existing Teams with Juniors (Cadets/Grads) and Senior Accountants/Auditors

Contractors to help you through the busy period

Remote Staff
Contact Info
You can find out more about Sarah Lawrance and her firm Hot Toast from their website: www.hottoast.com.au
To find out more about RecruitmentExpert please go to www.recruitmentexpert.com.au or email