The Future of Bookkeeping and Why It Will Continue to Survive and Thrive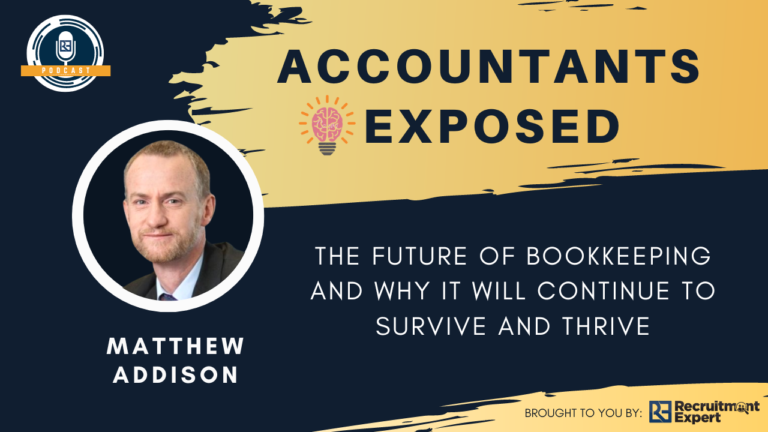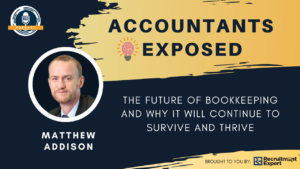 Bookkeeping, just like any other profession, has come a long way. From manual records to all the fancy AI software available nowadays, how will bookkeepers keep up? Is the digital era really a threat to the bookkeeping space or is it an opportunity? Our guest, Matthew Addison from the Institute of Certified Bookkeepers will give us the answer to all these questions. 
Join us as Matthew shares why he chose to be a bookkeeping advocate and its importance to the accounting industry. Some more of the topics we discussed include:
Being a partner in his own accounting/bookkeeping firm whilst being an advocate for the bookkeeping industry 

The ideal accounting and bookkeeping model

Classic bookkeeping vs modern bookkeeping

Bookkeeping practice and regulation and the differences with other countries

Digital bookkeeping and automation and the impact its had on the industry and clients

Why bookkeeping survived and thrived amidst the rise of automation software

Biggest threats and opportunities for bookkeeper

Thoughts on offshoring in the space
"A practical challenge in the bookkeeping space at the moment is narrowing your scope- Becoming an expert in a few, not trying to be an expert in everything available to you."
Show Notes
Matthew Addison started his accounting journey in a Big 4 firm which he deems as his 'breeding ground' but later on chose to be a passionate advocate for the bookkeeping space back in 1990. He's an all around expert in the industry with years of experience in accounting, tax, payroll, business advisory and software accounting solutions. He aims to bring modern solutions to modern problems and let people know that bookkeeping is here to stay and that Bookkeeping is not a pathway to becoming an accountant, Bookkeeping is a profession of its own.
Quick facts:
The chair and co-founder of the Institute of Certified Bookkeepers in Australia, a professional association for Bookkeepers
Has been recently appointed as a Director of COSBOA (Council of Small Business Organisations Australia)
Involved in the development of: Business Accounting Software, Software Company Partner Programs and the Tax Agent Services Act 2009 (recognition of Bookkeepers as Registered BAS Agents).
Co-Chair of the ATO Tax Practitioner Stewardship Group (2018-2021), member of the ATO BAS Agents Advisory Group and the Tax Practitioners Board (TPB) Consultative Forum.
RecruitmentExpert
We are one of the largest Public Practice Recruiters in Australia and New Zealand and have access to most of the clients and candidates on the market. We thrive on delivering the best quality candidates to accounting firms so that you have the right people on the bus to grow your firm.
Why You Should Work With Us:
Retained Executive Search Service with delivery on average within 4-8 weeks – or your money back

Full Money Back Guarantee

up to 12 months as per our TOB's

Split payment options to help you with your cash flow as per our TOB's; and

Discounts for graduates, retainers, admin staff and referrals to your client base
Our Services:
Succession Planning – Finding a new Partner for your firm

Growing your Firm's Capabilities and Service Offerings with New/Additional Partners

Resourcing your Existing Teams with Juniors (Cadets/Grads) and Senior Accountants/Auditors

Contractors to help you through the busy period

Remote Staff
Contact Info
You can find out more about Matthew Addison and his organisation Institute of Certified Bookkeeper from their website: https://www.icb.org.au/s/
To find out more about RecruitmentExpert please go to www.recruitmentexpert.com.au or email