Part 1 – The King of Outsourcing talks about his sensational journey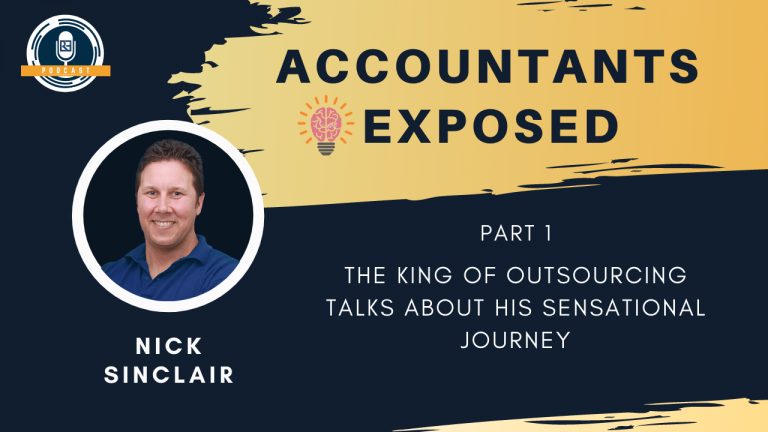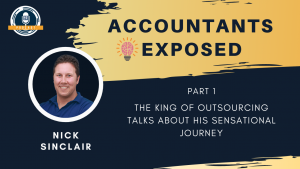 From realizing his desire to be an advisor at an early age to successfully running his own accounting and financial planning firm and then working enormous hours to create the sensational growth of TOA Global – a business that emerged from a service he needed himself and scaled it globally to nearly 2000 staff.
We catch up with Nick Sinclair, Founder of TOA Global as he shares:
His journey with his first Financial Planning and Accounting firm 'Wealthfarm' from Zero to one of the largest planning businesses in Qld at the age of 20. 

His struggles using an outsourced provider and how he started a business from his own needs

Realizing

need to delegate in order to scale vs control

Self Awareness, knowing your limits, having the right people on the bus and being organised with your time.

Work/life balance with 2 growing businesses, taking care of his family and the need to take a break from work.

Importance of learning from others – reading, coaching and mentoring

Inspiring and caring for your people and how he attracts exceptional employees
"I've got a real thirst for learning, and I think one thing that I've learned over time is that everything I'm doing, someone else has done before. I just need to find either that person or that book or that podcast or that story, to learn from what they did that worked and what they did that didn't work and then adapt it and mold it for my situation and what I'm doing."
Profile
Nick Sinclair is an experienced professional advisor, speaker and a leader when it comes to revolutionising the outsourcing industry for accountants. He is a passionate pathfinder who likes making an impact on the people he works with and currently leads about 1800 offshore team members providing services for their clients globally. His goal – to help Accounting firms make a difference!
Nick has been nominated for numerous industry and leadership awards throughout the years and has been one of the leading speakers when it comes to accounting outsourcing. He has spoken to thousands of accountants from around the world and aims to  do more to help them be better in serving their clients and avoid pitfalls.
Some quick facts:
Has been featured in

Accountants Daily, SmartPayroll, Public Accountant: The Official Journal of The Institute of Public Accountants, IntuitQuickbooks, The Financial Observer and many other digital media outlets.
Popular public speaker at the Accounting Business Expo, Xero Happy H0ur Events, Accountants Technology Showcase and NAB Breakfast.
A member of the Entrepreneurs Organisation
Show Notes
RecruitmentExpert
We are one of the largest Public Practice Recruiters in Australia and New Zealand and have access to most of the clients and candidates on the market. We thrive on delivering the best quality candidates to accounting firms so that you have the right people on the bus to grow your firm.
Why You Should Work With Us:
Retained Executive Search Service with delivery on average within 4-8 weeks – or your money back

Full Money Back Guarantee

up to 12 months as per our TOB's

Split payment options to help you with your cash flow as per our TOB's; and

Discounts for graduates, retainers, admin staff and referrals to your client base
Our Services:
Succession Planning – Finding a new Partner for your firm

Growing your Firm's Capabilities and Service Offerings with New/Additional Partners

Resourcing your Existing Teams with Juniors (Cadets/Grads) and Senior Accountants/Auditors

Contractors to help you through the busy period

Remote Staff
Contact Info
You can find out more about Nick Sinclair and his firm TOA Global from their website: https://theoutsourcedaccountant.com/
To find out more about RecruitmentExpert please go to www.recruitmentexpert.com.au or email