Impact Driven Accounting with Paul Dunn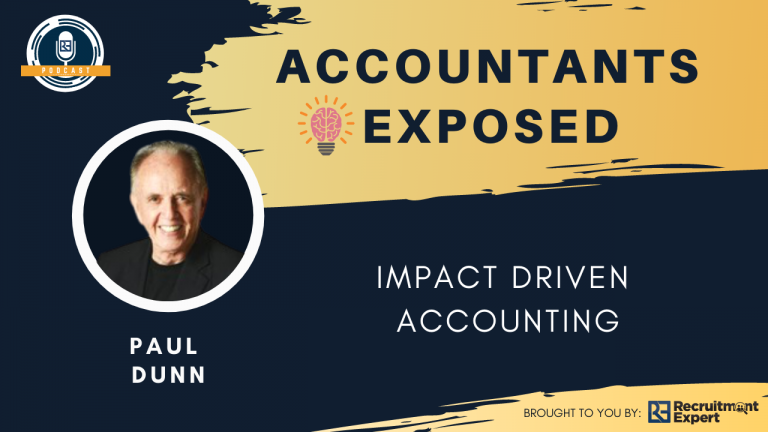 Our special guest today provides us with an in-depth knowledge of what it means for an accountant to follow their North Star, be truly aligned to their purpose and the key strategies on how to become an Impact-Driven Accountant and how it translates to profit and staff 
In this podcast with Paul Dunn from B1G1, we discussed everything from leadership, purpose and many more topics:
Maintaining passion and energy at any age

Finding meaning in your work and the importance of having a North Star

Transforming your firm from Standard to Stand Out – and how that drives client attraction and staff retention

How Purpose powers Profit

Socratic method to business advisory

Evolution of pricing models in accounting
"When you force people to account for their time in 6 minute units, what you have to understand is you're killing them."
Profile
Paul Dunn is one of the most well known guru's in the accounting industry around the world. His Accountants' Boot Camp had been attended by close to 20,000 accountants & his book The Firm of the Future has become standard text for leading accounting businesses around the world. Paul helps clients create a huge impact, connect to their customers, achieve their business goals and reach their full potential. His goal – to give businesses the power to change lives!
Some quick facts:
Speaker at

TEDx, and holds a Lifetime Service Award to the Accounting Profession in the UK and the recipient of the 'Outstanding Contributor to the Profession' award.

Created

Results Corporation that has trained nearly 20,000 accountants around the world
Co-Author of the book The Firm of the Future' along with Ron Baker

Featured in

Forbes Magazine alongside Sir Richard Branson

in a global piece on 'disrupters' in business.
Show Notes
We are one of the largest Public Practice Recruiters in Australia and New Zealand and have access to most of the clients and candidates on the market. We thrive on delivering the best quality candidates to accounting firms so that you have the right people on the bus to grow your firm.
Why You Should Work With Us:
Retained Executive Search Service with delivery on average within 4-8 weeks – or your money back

Full Money Back Guarantee up to 12 months as per our TOB's

Split payment options to help you with your cash flow as per our TOB's; and

Discounts for graduates, retainers, admin staff and referrals to your client base
Succession Planning – Finding a new Partner for your firm

Growing your Firm's Capabilities and Service Offerings with New/Additional Partners

Resourcing your Existing Teams with Juniors (Cadets/Grads) and Senior Accountants/Auditors

Contractors to help you through the busy period
Contact Info
You can find out more about Paul Dunn of B1G1 from their website: https://b1g1.com/www.dmyassoc.com.au
To find out more about RecruitmentExpert please go to www.recruitmentexpert.com.au or email