Making yourself obsolete with David Smith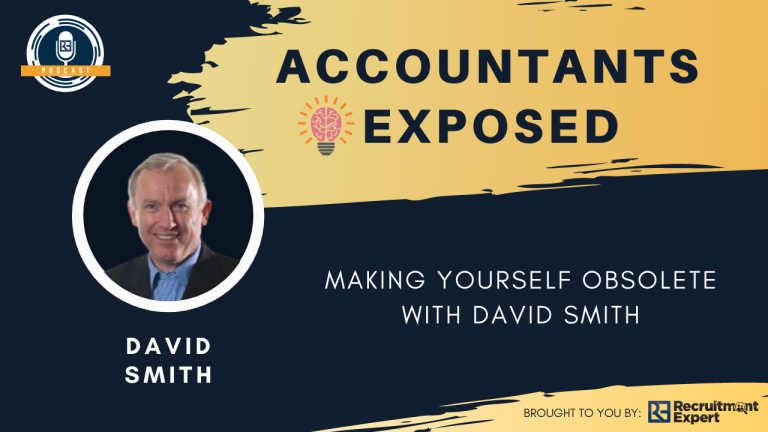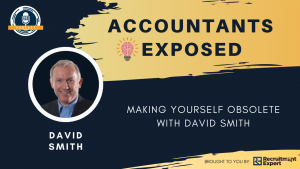 Technology and innovation is undeniably changing our lives, David Smith is passionate about creating new opportunities for Accountants and the Accounting industry, reveals how we can take advantage of it and the secrets to building a highly efficient and profitable accounting firm.
In this podcast with David Smith from Smithink we discussed everything from innovation, networking, finding passion in your work and many more topics:
Top things accounting firms are doing wrong

Biggest opportunities for accounting firms right now

Powerful/effective ways of doing performance and job reviews

Interviewing tactics David uses to identify great talent

Best strategies for retaining and developing your staff

His journey from accountant to programmer and how he revolutionised the accounting industry with the software he created

How tech and innovation changed the industry

Power of building a network and relationships for your career and specific tips to use at networking events 

Delegating your clients to your staff

Most impactful innovations in the profession in the last 50 years

Importance of mindset in moving to a paperless office

Most powerful things accounting firms can do for their firm, and how to do it

Importance of using recruiters to get stars

Remote working and productivity – especially with junior staff
I wish somebody had said to me at 18, "David, the most important thing you can do is to start working hard at building your network and building your relationships."
Profile
David Smith is an experienced professional with more than 40 years in the Accounting industry. He aims to help fellow accountants by providing consulting services that aids with their drawbacks in practice, challenging and guiding them into building a firm that's focused on being proactive and opening doors that will help them be closer to their clients.
He believes that technology creates numerous possibilities and growth. His mission – to solve issues relating to the future of the Accounting Industry!
Some quick facts:
Founder of Smithink

He was managing partner of PKF, Sydney; he created PKF CRS and Superfund software, and coached many small firms. 

Chairman of Patronus Risk Specialists, and the advisor to a number of suppliers to the accounting industry.

2003 President of the Institute of Chartered Accountants in Australia, was an initial director on the listing of Countplus, the ASX listed aggregator of many accounting and related businesses.

Creator of the major ATSA technology event for the accounting industry which was sold to National Media in 2017.
Show Notes
RecruitmentExpert
We are one of the largest Public Practice Recruiters in Australia and New Zealand and have access to most of the clients and candidates on the market. We thrive on delivering the best quality candidates to accounting firms so that you have the right people on the bus to grow your firm.
Why You Should Work With Us:
Retained Executive Search Service with delivery on average within 4-8 weeks – or your money back

Full Money Back Guarantee

up to 12 months as per our TOB's

Split payment options to help you with your cash flow as per our TOB's; and

Discounts for graduates, retainers, admin staff and referrals to your client base
Our Services:
Succession Planning – Finding a new Partner for your firm

Growing your Firm's Capabilities and Service Offerings with New/Additional Partners

Resourcing your Existing Teams with Juniors (Cadets/Grads) and Senior Accountants/Auditors

Contractors to help you through the busy period

Remote Staff
Contact Info
You can find out more about David Smith and his company Smithink from their website: https://smithink.com/