The Accounting Futurist & Innovator of the Year who has gone through the rise and fall of a fast growing global firm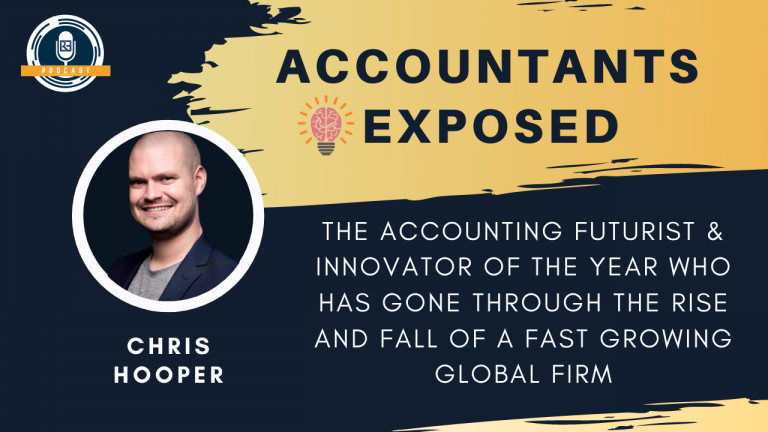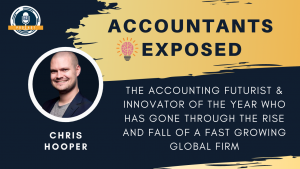 From starting his side hustles such as the WWF wrestling business as a 13 year old to becoming an accountant in a reputable Adelaide firm and then starting his own practice with his best friend in his early 20s to creating an innovative platform for sole practitioners in accounting to work for clients across the globe.
We catch up with Chris Hooper, Founder and CEO of Accodex 
How his fascination with accounting began and the people behind it.

How he explored and progressed his career

and what sparked his interest to

establish his own practice
His advice for Young Accountants

and for people who are considering Accounting

as a career path

Tips in

navigating your Accounting career

, weighing your options and the

Pros and Cons of settling in the Big 4

vs

Mid-tier vs Small firms

&

CA vs CPA

&

Commerce vs Practice
His approach in setting up his own Practice with his best friend, how they secured Clients and Finding your Niche

The future of Bookkeeping

Getting help from other

Proactive Accountants and Business Coaches

and the challenges of growing your own firm

What he would have done differently and the

biggest impact on his life
Profile
Chris Hooper is an experienced accountant of 14 years having worked in a reputable Adelaide firm, a CEO and an Accounting Futurist who has the aptitude to predict the future of the Accounting Profession. He believes that Accountants have the ability to change the world and his mission – Change the Accounting Game forever! Chris helps fellow Accountants, mentors Business Students and believes that his job is to make sure everyone succeeds. 
He claims that the biggest challenge will always be technology and his way of adapting to it was to evolve the Accounting Industry by designing a progressive network that allows freelance accountants and other professionals to collaborate on projects, no matter where they are in the world.
Some quick facts:
Accountant with 14 years experience having worked in practice and grown his own at a very fast pace on a global scale.
Popular public speaker at AIESEC, TEDx, Pecha Kucha, XeroCon and GoldenKey
Winner of 30 Managers under 30 in 2015, 40 Under 40 in 2018, and Achievement Award in the Young Business Leaders Program for 2013.
Show Notes
RecruitmentExpert
We are one of the largest Public Practice Recruiters in Australia and New Zealand and have access to most of the clients and candidates on the market. We thrive on delivering the best quality candidates to accounting firms so that you have the right people on the bus to grow your firm.
Why You Should Work With Us:
Retained Executive Search Service with delivery on average within 4-8 weeks – or your money back

Full Money Back Guarantee

up to 12 months as per our TOB's

Split payment options to help you with your cash flow as per our TOB's; and

Discounts for graduates, retainers, admin staff and referrals to your client base
Our Services:
Succession Planning – Finding a new Partner for your firm

Growing your Firm's Capabilities and Service Offerings with New/Additional Partners

Resourcing your Existing Teams with Juniors (Cadets/Grads) and Senior Accountants/Auditors

Contractors to help you through the busy period

Remote Staff
Contact Info
You can find out more about Chris Hooper here
To find out more about RecruitmentExpert please go to www.recruitmentexpert.com.au or email