Leadership & Longevity – Lessons Learned Over 30 Years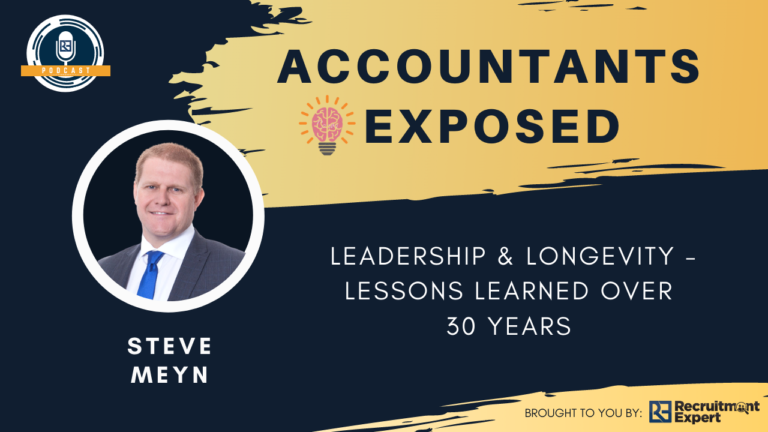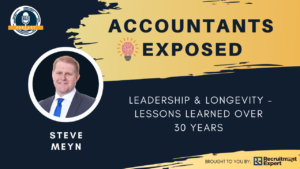 We've heard many stories and advice about leadership, but our guest Steve Meyn – a 30+ year partner of PKF Lawler, helps us uncover what it really takes to get to partnership and what it takes to stay there and lead from the front in this ever changing industry. 
Listen in as Steve opens up about his passion, loyalty, hardships and many more topics and plenty of invaluable advice for accountants young and old:
Finding accounting work exciting and how it has changed over the years

What it takes to become a partner in a modern firm and how to fast track it

Impact of tech, automation on client relationships and profitability

The ecosystem approach to practice management and workflow and his strategic initiatives

Inter-generational wealth transition and the human aspect of it

What exactly is succession planning and how to do it well

What it's like staying in one firm long term and why

Collaborative leadership and what makes a great leader

Lawler Partners' journey becoming PKF and how accounting firms shuffle and brand themselves
"You don't have to have all the answers but what you got to do is have the people around you that can help you get the answers"
Show Notes
Steve Meyn is an experienced accountant and leader with over 30 years of experience in the industry. He is passionate about improving businesses and helping the owners. He became a partner at a young age and boasts waking up everyday and loving what he does!
Quick facts:
Has been with PKF since 1989 and Managing Director for most of that time
PKF Australia Chair since March 2022
RecruitmentExpert
We are one of the largest Public Practice Recruiters in Australia and New Zealand and have access to most of the clients and candidates on the market. We thrive on delivering the best quality candidates to accounting firms so that you have the right people on the bus to grow your firm.
Why You Should Work With Us:
Retained Executive Search Service with delivery on average within 4-8 weeks – or your money back

Full Money Back Guarantee

up to 12 months as per our TOB's

Split payment options to help you with your cash flow as per our TOB's; and

Discounts for graduates, retainers, admin staff and referrals to your client base
Our Services:
Succession Planning – Finding a new Partner for your firm

Growing your Firm's Capabilities and Service Offerings with New/Additional Partners

Resourcing your Existing Teams with Juniors (Cadets/Grads) and Senior Accountants/Auditors

Contractors to help you through the busy period

Remote Staff
Contact Info
You can find out more about Steve Meyn and his firm PKF from their website: https://www.pkf.com.au/
To find out more about RecruitmentExpert please go to www.recruitmentexpert.com.au or email