You are about to go to your first job interview, you check the mirror one last time to see if you look decent enough to make a good first impression. You fiddle inside your bag to make sure that a copy of your resume is intact. 
Just when you thought you prepared enough for the questions, the recruiter suddenly asks "What skills do you possess that are not on your resume?"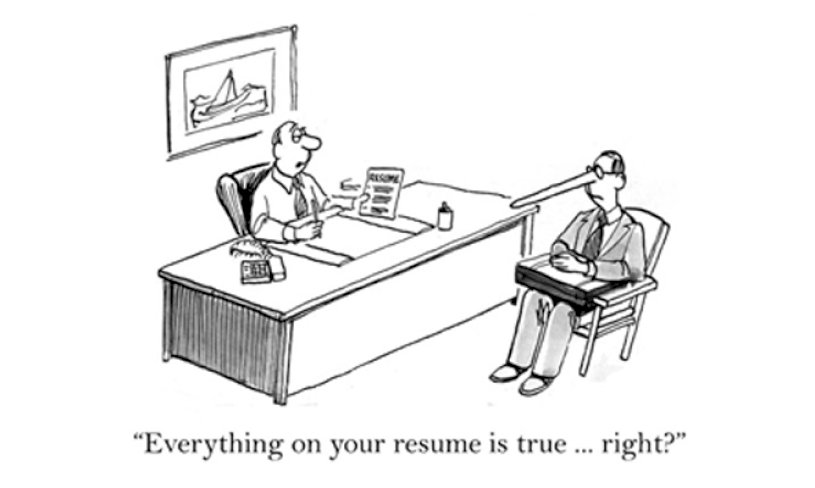 READ: Resume lies can get you fired https://www.mybusiness.com.au/management/4865-resume-lies-could-get-you-fired
This is a common scenario during an interview process in almost all companies. Recruiters are now looking for individuals that can bring a lot to the table, and this makes the competition for jobs a lot tougher than before.
Regardless of the industry, there are skills desired by recruiters that you can easily learn and develop, regardless of your experience.
Here is a list of the top 5 skills you should learn while you are in your twenties. These skills will help you boost your career and land the job you always dreamed of.
Communication Skills
As someone who is just starting at work, it is important to have good communications skills no matter what industry you are in. Having good communication skills is not just about being comfortable enough to talk to your colleagues, but also knowing how to effectively get your point across, especially during meetings or presentations. Showing confidence when you are talking to people you work with makes you a reliable employee. It shows that you know what you are doing, and you have confidence about your performance at work.
LOOK: 6 Ways to Improve your Communication Skills at Work https://www.snhu.edu/about-us/newsroom/2018/03/communication-skills
Improve your communication skills through studying and practice. Start by learning a new word every day. An improvement in your vocabulary will help you be more comfortable in discussing various topics with people. It also allows you to better relay your message to your intended audience.
Learn the importance of non-verbal communication. Based on a study, nonverbal communication accounts for 55 percent of how an audience perceives a presenter. This means that nonverbal cues such as proper posture, hand movements and facial expressions are needed to communicate clearly. Practice speaking in front of a mirror and observe how you look when you speak. When speaking, always maintain proper posture, eye contact and avoid folding your arms or making yourself appear smaller or awkward.
Writing
It's the 21st century, most exchanges at work are now made in the form of emails and online messages. Deliverables are sent by your peers and superiors through a series of written tasks you need to accomplish within a designated amount of time. Knowing how to write well is not just about knowing how to write articles or reports, but also knowing how to construct emails well depending on who you are addressing. It is important to make your message clear when writing reports or emails especially when you are writing to your boss or your clients. After all, one poorly written reply can result in a huge misunderstanding.
You will certainly come across as more professional and more reliable if you write your emails well. A good writer can convey their message clearly to the intended audience with the proper information. It is also a good skill to learn early on.
Start by reading a lot to improve your vocabulary. You can start by reading a news article every day before you go to work. You can also keep a journal to practice your skills. Write about your day or about an interesting topic and make it a daily habit. With a lot of practice, writing will be easier for you.
Time Management
Juggling multiple projects and keeping up with deadlines can be stressful, especially when starting a new job. Not knowing how to prioritise tasks can lead to unfinished projects, unanswered emails or missed deadlines.
It is a key skill to learn how to manage your time well despite working in a fast paced environment. Showing that you can perform well under pressure, leaves a good impression on your superiors. They will notice the potential you have to manage even bigger projects in the future and can land you the promotion you want.
Create a schedule or checklist of tasks you need to accomplish weekly. Setting short term goals will increase your productivity at work. When working on multiple tasks, prioritize the most important to the least important and set deadlines on when you need to accomplish them.
It will also help you manage your time better if you plan your week ahead. List down any important appointments you have ahead and block your calendar. This will help you stay focused and organized.
Accepting Feedback
Since you are still probably new to the industry, you will face setbacks in your work. You may find yourself making small mistakes, or not delivering what your boss or your client is expecting from you. This should not discourage you, and instead should motivate you to do better and improve. Knowing how to accept feedback from your peers shows that you are open to learning and you have a positive outlook about work. Knowing how to accept constructive criticism about your performance will help you improve and grow as a professional.
Good fashion sense
This one might take you by surprise and you might think "Why should I know how to dress well when I go to work at the same place every day and I work with the same people anyway?"
Knowing how to dress well doesn't necessarily mean showing up to work like you are in fashion week. It simply means wearing clothes that fit your job and work environment.

How you present yourself to other people can make a lasting impression and of course, you want it to be good. You want other people to see you as someone who is dedicated to their job, and not someone who looks like they're not motivated to work.
Just like how they say "dress to impress", you should have a few items you can wear on important days, such as a big presentation or meeting with a client. It won't hurt to spend a little bit more time planning your outfits for the week, and it might become your best asset.
Invest in a good blazer that you can partner with a number of outfits. A black, well-fitted blazer can be styled in many ways, and it looks professional. Also choose clothes that will flatter your figure. Don't purchase items just because they look good. When choosing what to wear for work, choose those that fit you well and compliments your body type.
Taking a step towards your dream job is never easy, and looking for the perfect company to work for is even more difficult. However, if you work hard enough on your skills, you certainly will get the job you've always wanted. The next time a recruiter asks "What can you offer to the company?" you can confidently answer and tell them about your skills. Consider taking the time to learn about these top 5 skills all 20-year olds should have, you certainly won't regret it.
References:
https://www.news.com.au/finance/work/what-not-to-wear-at-work-if-you-want-that-big-job-promotion/news-story/4b0381e95287f55bc8e47ed818443116
https://www.adnews.com.au/news/mindshare-how-to-win-hr-friends-and-influence-sales-people
https://www.americanexpress.com/en-us/business/trends-and-insights/articles/become-people-whisperer/